Forge River Research on Twitter:
$CACC going to get smoked. $SC $ALLY 1Q20 earnings release shows implementation of CECL on 1/1/2020 resulted in massive increase in retail auto portfolio reserve increases: massive reserve increase required under new rules & 1.13 million customers requesting deferrals.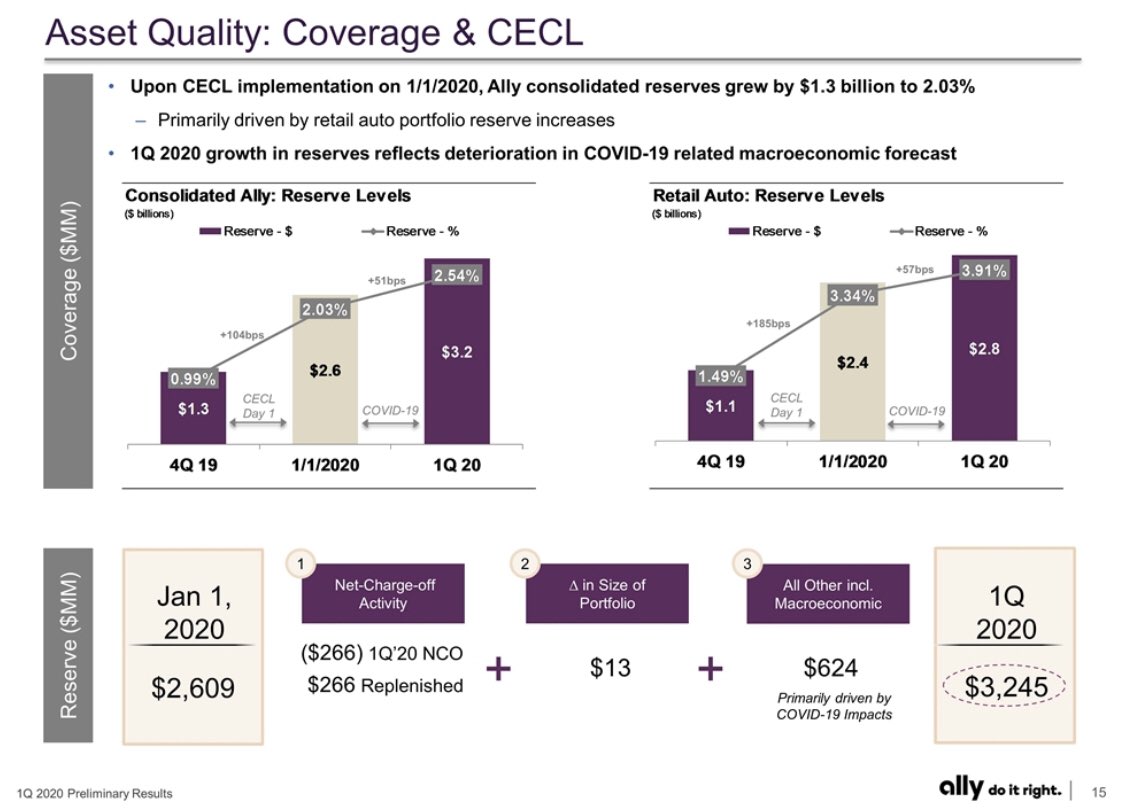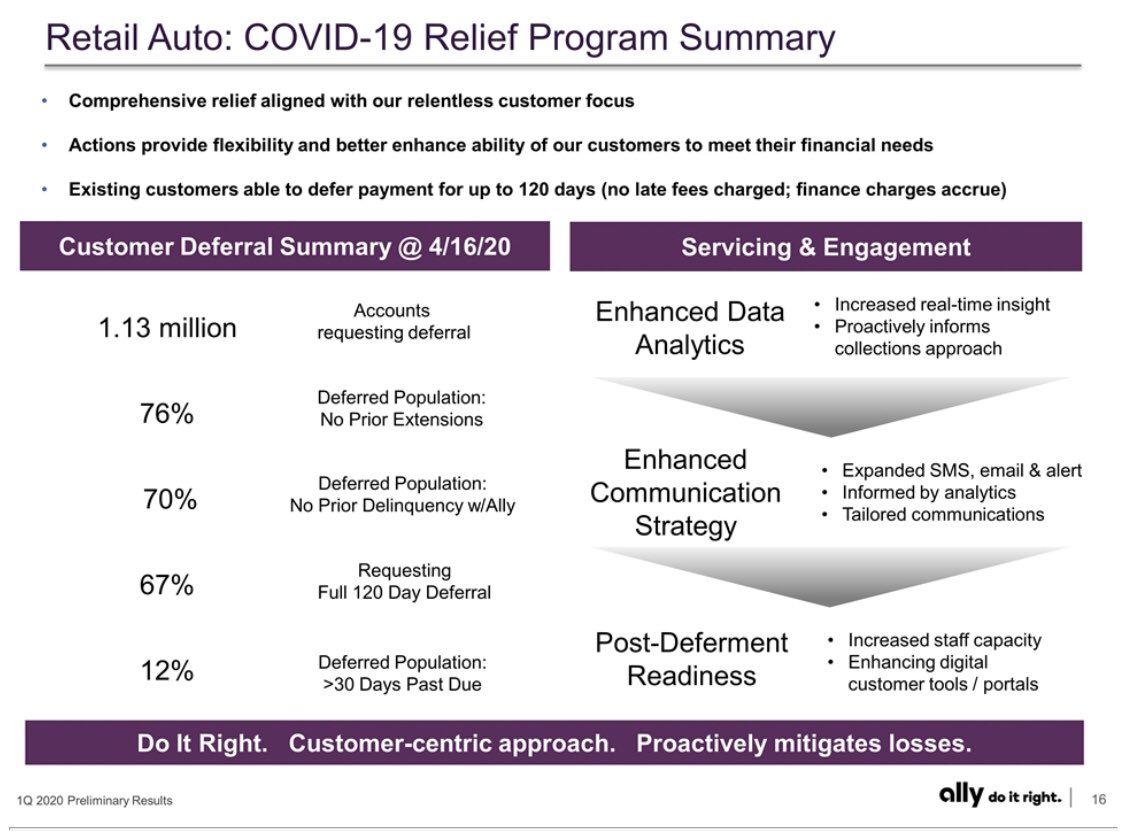 Citron Research: $CACC cannot file a Q but they CAN file hundreds of garnishments and lawsuits in the past 4 weeks in whatever courts are still open in this country. Desperate and despicable. No a stock recco as much as commentary https://citronresearch.com/wp-content/uploads/2020/04/Credit-Acceptance-Corp.-All-State-Dockets-Results.pdf

Wall Street Journal: Heard on the Street: Auto loans are emerging as one the of hardest-hit categories of credit amid the coronavirus pandemic.